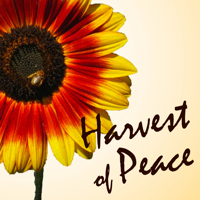 Harvest of Peace
The Dignity Garden is ready to accept flora! We will be celebrating Harvest of Peace with a limited amount of fall plantings. If you are dividing your garden and would like to contribute something, email [email protected] Dignity colors are preferable: Tiger Orange, Lion White, Garuda Red, and Dragon Blue/Violet.
We will also be doing some general clean-up/weeding as needed. Stay for the sheet-mulch veggie lasagne (yes, edible, yes, delicious)!
We'll be gardening from 4:00 - 6:00, and celebrating our labors with a potluck supper at 6:00 pm.
Please bring a dish to share.