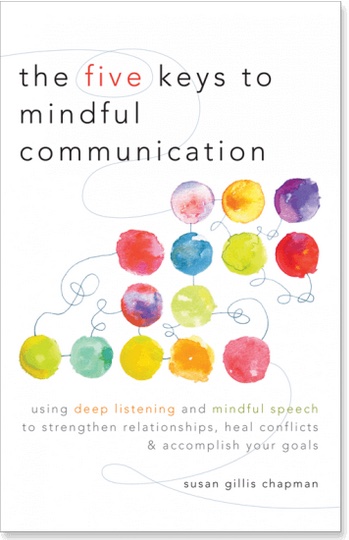 The Five Keys to Mindful Communication Study Group
In this bi-weekly gathering we will discuss Susan Gillis Chapman's book, The Five Keys to Mindful Communication, in which she examines the skills that make it possible for us to listen more deeply to others and to develop greater clarity and confidence in our responses.
We will cover practical tools that let us recognize our shared humanity, moving us from a "me-first" approach to a "we-first" one. We will practice connecting with others using deep listening and mindful speech to strengthen relationships, heal conflicts, and accomplish our goals.
Each of the six sessions will include a brief opening meditation, discussion of the pre-read material, and a related contemplation.
The only cost is the price of the book. You can order it online here: https://www.shambhala.com/the-five-keys-to-mindful-communication-607.html
Registration is closed for this program.