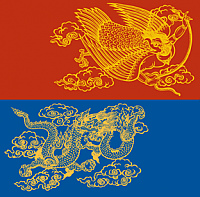 Outrageous and Inscrutable
Outrageous and Inscrutable is part of The Sacred Path program in the Way of Shambhala II. This program introduces further practices of warriorship, that extend the basic meditation training. These practices are based on a societal vision and aspiration to help the world. This level of training cultivates one's dignity and natural gifts that are able to widen one's sphere of compassionate and practical influence.
In Outrageous and Inscrutable, the practiced warrior is no longer afraid of making mistakes. The unconventional and visionary perspective of the outrageous warrior combines with the skill of spontaneous inscrutability to create benefit for others on a large scale.
Program registrants will receive the Zoom link.
Prerequisites: Having received the terma text, Letter of the Black Ashe, and completed the Sacred Path courses – Great Eastern Sun, Windhorse and Drala.