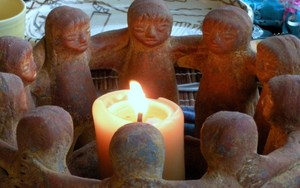 A Presentation of Shambhala's New Code of Conduct
with Irina Deffente Migliari & Jim Fladmark
In this presentation, we will walk through the Code of Conduct Hub website and how to navigate it, as well as present a general introduction to the Code of Conduct policies and Code of Conduct Resolution Process. We will highlight the most important parts of each policy and its procedures.
This presentation also includes a Q&A session; participants are welcome to send their questions in advance to Nina at [email protected].
Participants are also encouraged to contemplate the "2 Page Document", The Code of Conduct—The 17 Practices of Good Conduct and the 8 Points of Protecting the Space for Everyone (click here for translations) before the event, as we will take a few minutes of the call to read them together, and comment.
The session will be recorded for those who are unable to attend it. Other members from different regions are welcome to attend as well.
The presentation will be in English. If you would like to have it translated, please contact Nina Migliari.
For the Zoom link, please contact [email protected].