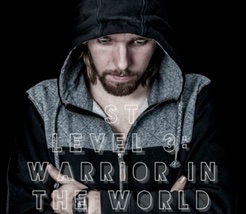 Shambhala Training Level 3: Warrior in the World
with Acharya Judith Simmer-Brown
Developing fearlessness by examining our habitual tendencies, we are willing to experience our life without relying on the cocoon. We begin to engage the world directly and extend the attitude of fearlessness to our activities.
Acharya Judith Simmer-Brown
Raised a minister's daughter in Nebraska, Judith Simmer-Brown began meditation practice as a student of Suzuki Roshi. It was while teaching religion and Buddhism at Western Washington University in Bellingham that Judith received a flyer inaugurating The Naropa Institute. Meeting the Vidyadhara at that first summer session in 1974 "blew her world apart," and Judith fled back to Bellingham, "not sure whether to hide or pack." But when offered a position in the new Buddhist Studies M.A. program at The Naropa Institute in 1977, Judith accepted one-week's notice to join the tiny faculty. Judith retired from Naropa in 2020.
To register, click here: Warrior in the World: Level 3
Everyone can attend without regard to financial means. Please request a discount when you register so that you can join the program.