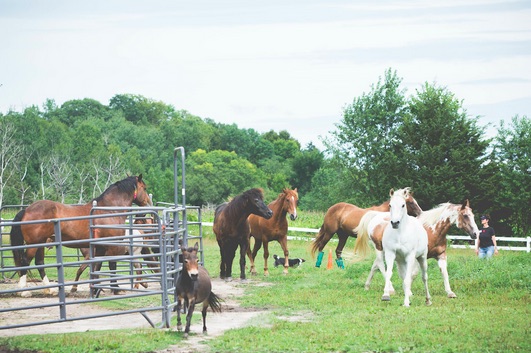 Reflection and Meditation in the Company of Horses
with Amanda Graham
This is an Eagala Model, facilitated event, on the ground, no riding, where we will do seated meditation and reflection and do some walking meditation, all with the horses in the pasture, and sometimes interacting with them. It will be guided, so Amanda Graham will be leading and the theme or focus will be on remembering those who came before and connecting with them and ourselves in nature and in the company of horses.
On location at Treehaven Farm, Bahama, NC.
Registrations are limited to 15 people.
Registrants will receive directions to the event and other information.