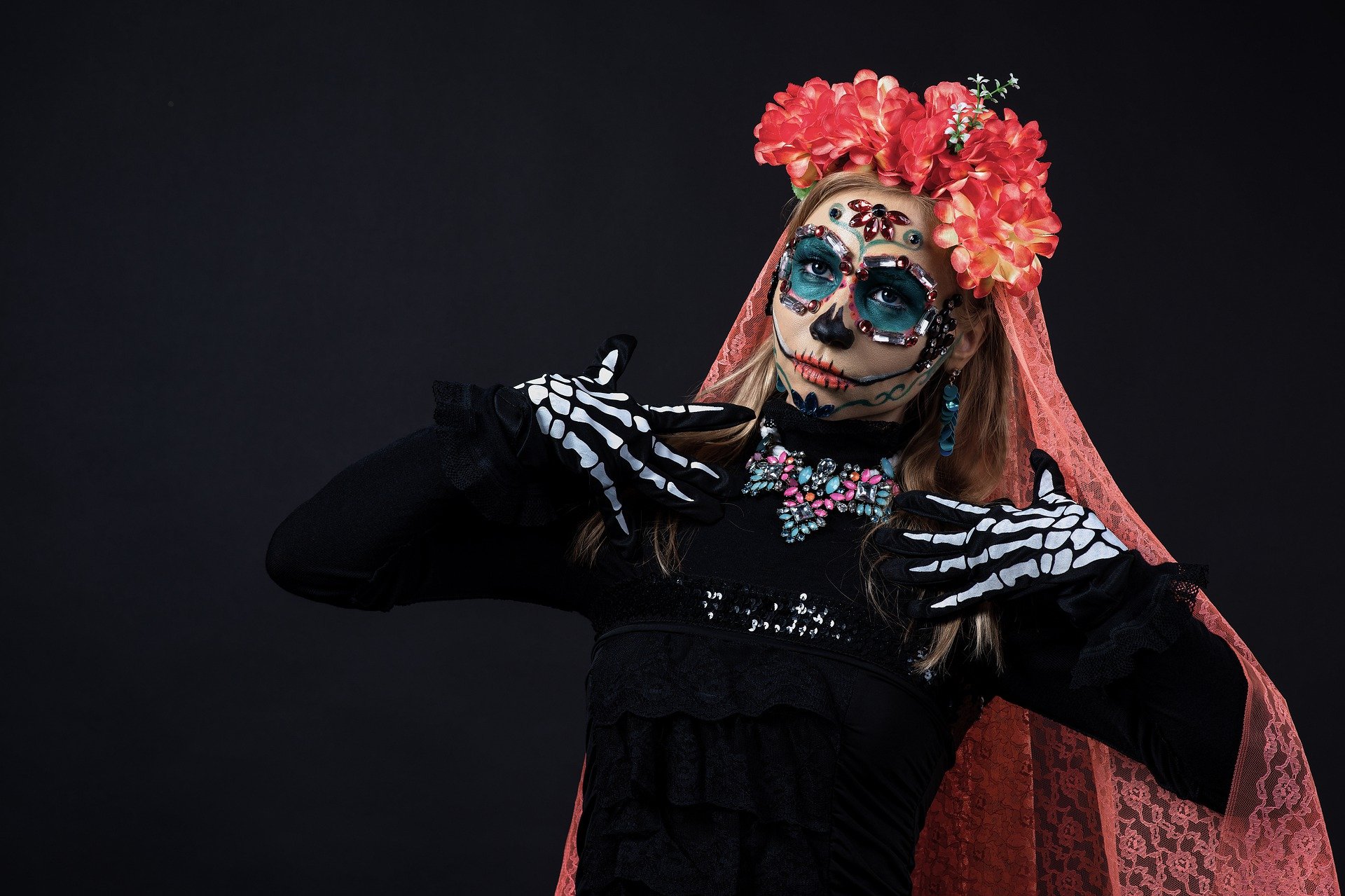 Day of the Dead Celebration
Day of the Dead is part of the pre-Hispanic cultures located in what is now known as Mexico. Archaeologists and historians have discovered records of death-themed celebrations during the time of the Mexicas, Mayans, Purépechas and Totonacs, among other civilizations generally located in the central-southern regions of Mexico. It is a celebration of lineage, ancestors, and the natural cycles of the seasons and harvests.
Contemplating impermanence and death is a foundational component of Buddhism. The more we recognize the truth of impermanence, the more we appreciate every moment. We are honoring the cultural origins of the Day of the Dead while infusing them with Shambhala and Buddhist lineage traditions.
Please join us for any or all of the events. The Zoom link for online events will be sent to registrants.

10:00 - 11:30am Sunday Group Sitting with Maitri Bhavana
1:00 - 3:00pm Reflection and Meditation in the Company of Horses, guided by Amanda Graham. On location at Treehaven Farm, Bahama, NC. Space is limited. Registration is required. For more information and to register, click here: Reflection and Meditation with Horses.

4:00 - 4:50pm Shrine making: history, significance, and instruction on kami and ancestral shrines, presented by Jeff Scott.

5:00 - 5:50pm The Four Reminders, a talk by Kelly McCall
6:00 - 6:50pm Preparing for your Death: The top 5 things everyone should know, presented by Sara Williams. Sara Williams founded Death Cafe MEBANE, Shrouding Sisters, and is a local death expert.
7:00 - 8:30pm Tibetan Book of the Dead, movie and discussion.