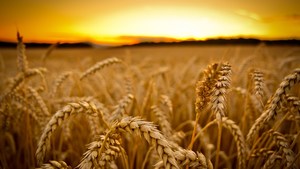 Harvest of Peace
Harvest of Peace is one of 4 seasonal Nyida Days ("Nyi" = Sun, "da" = Moon), celebrations in Shambhala that occur on or around solstice and equinox days to mark the changing of the seasons. Traditionally this holiday is an opportunity for our community to gather, practice, share food, and enjoy time sharing together. This year, we cannot gather in person as a large group, but we can connect and celebrate together via Zoom.
We will begin the event with a land acknowledgement on behalf of the Durham Shambhala Center. "It is important to understand the longstanding history that has brought you to reside on the land, and to seek to understand your place within that history. Land acknowledgements do not exist in a past tense, or historical context: colonialism is a current ongoing process, and we need to build our mindfulness of our present participation."
Northwestern University.
"When we talk about land, land is part of who we are. It's a mixture of our blood, our past, our current, and our future. We carry our ancestors in us, and they're around us. As you all do." Mary Lyons (Leech Lake Band of Ojibwe).
A small group of us will host a Zoom gathering and perform a lhasang (traditional smoke offering and purification ceremony) at the Durham Shambhala Center. We can share a meal (virtually, of course), and all who wish to are invited to send a visual offering that inspires you for a slideshow (instructions below) or make a live offering via Zoom.
We are so grateful for our local community! In this time of so much groundlessness and suffering in the world and uncertainty about the future in the Shambhala community, we also have much to be grateful for. By coming together to practice and share, may we harvest peace in ourselves and make offerings of peace to each other and our world!
Registrants will receive the Zoom link, and further details.