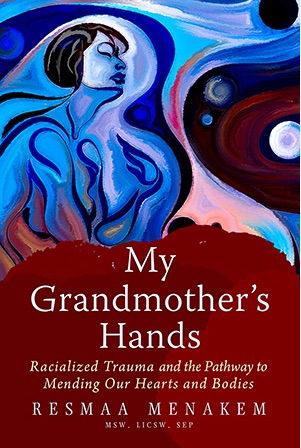 Great Radical Race Read: My Grandmother's Hands
On the second Monday of every month, the Durham Shambhala Center is hosting a sharing circle to explore systemic privilege, racism, and oppression through the lens of our training in meditation. The sharing circle will be held online, via Zoom.
We will be focusing on the book, Healing & Embodiment: My Grandmother's Hands: Racialized Trauma and the Pathway to Mending Our Hearts and Bodies by Resmaa Menakem, with other supplementary materials.
"The body is where our instincts reside and where we fight, flee, or freeze. My Grandmother's Hands is a call to action for Americans to recognize that racism is not only about the head, but also about the body. Menakem introduces an alternative view of what we can do to grow beyond our entrenched racialized divide and takes readers through a step-by-step healing process based on the latest neuroscience and somatic healing methods."
Registrants will receive the Zoom link to participate.
Our sharing circle and reading are inspired by angel Kyodo williams' "Great Radical Race Read". For more information, see https://greatradicalraceread.com/.