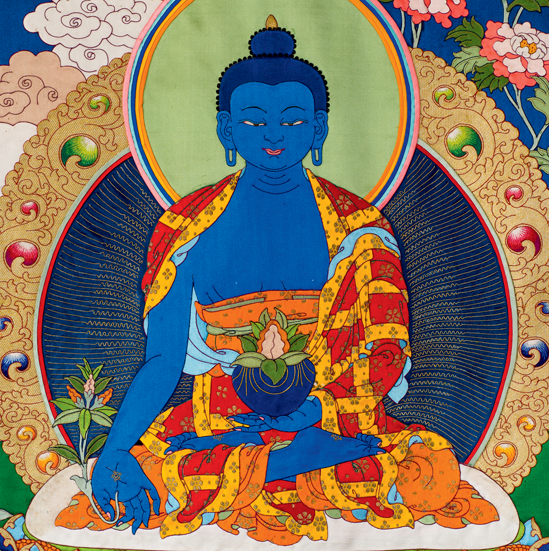 Medicine Buddha Practice and Study
with Sasha Loring, Rhea Colmar, Susan Gaylord
First Monday of the month, beginning July 6th, 2020, through December 7, 2020
7 - 8:30 pm
Online only
The Medicine Buddha is an ancient practice that has been taught in Chinese, Japanese, and Tibetan Buddhism. Medicine Buddha practice works with our physical and mental states as a support for the wellbeing of ourselves and others.
Open to all Durham Shambhala Center Members with the following clarification:
- Those who have had the Medicine Buddha transmission and text with Sasha Loring may attend at any time (by registering).
- Those who would like to join the class and who have not had the transmission may do so by registering and attending the first class (mandatory). They may read the study materials offered and participate in the guided Medicine Buddha practice.
An opportunity to receive the transmission and text will be scheduled in the future (probably in person outside at the center).
A letter from Sasha introducing the practice will be sent to those registered.
The Zoom sessions will be led by Sasha Loring, Rhea Colmar and Susan Gaylord. A link to the readings (free) and the Zoom session will be sent when you register .