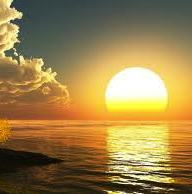 Great Eastern Sun
with Shastri Tom Brothers
"Great Eastern Sun" is the first weekend retreat program in the Sacred Path series, a sequence of six advanced Shambhala Training weekend retreats based on the unique inner teachings of Shambhala.
The Great Eastern Sun weekend retreat provides further foundational teachings on how to see the Great Eastern Sun, the primordial energy and brilliance of the world that is perceived with awakened mind and heart, and which illuminates our personal and societal journey towards sanity.
Prerequisites: Everyday Life series, including Wisdom in Everyday Life and Shambhala Training Levels I-V. Strongly recommended additional preparation (but not required): Rigden weekend retreat and Basic Goodness series.